NEW YEAR PROMOTION TO LAUNCH MEMBERSHIP VietstockFinance STANDARD, PRO
Extra 50% off for 1-year and 2-year package STANDARD, PRO with promo code VSTF2023 >>> Register
Valid from January 01, 2023 to February 28, 2023
What is VietstockFinance?
VietstockFinance is a web-based, in-depth and reputable investment tool platform, serving the needs of securities investment research and analysis, which has been very familiar and reputable to Vietnamese investors for many years.
The database on VietstockFinance is comprehensive about the economy - all business angles are arranged scientifically; accurate, up-to-date and comprehensive information. The system of features and tools to serve the needs of securities investment analysis is suitable for investment taste for both fundamental and technical analysis schools. Features and data are constantly being improved and upgraded to best serve user needs.
With 5 levels of account, from FREE, BASIC, STANDARD, PRO and PREMIUM, VietstockFinance serves the diverse needs of the community of millions of market investors, traders, consultants, brokers and analysts.

VietstockFinance FREE is completely free for all users to access VietstockFinance. Users do not need to create an account to access / register as a member and at the same time are limited in many features.
Users are encouraged to register for an access account / register as a member of VietstockFinance BASIC to expand their ability to access information and use common analytical tools. Although there is no user fee, the BASIC package has opened up a vast information world with outstanding user experience to meet the needs of investors.
With the criterion of being the companion of all investors, STANDARD members can use the entire ecosystem on VietstockFinance at a standard level with an optimal cost.
VietstockFinance PRO is for professional investors who need to use in-depth features and expand historical access information.
In particular, VietstockFinance PREMIUM is the pinnacle of financial data retrieval, allowing unlimited data mining, suitable for the needs of securities companies, investment funds, analysis and research departments.

>>> Compare packages/Register HERE
Outstanding features on VietstockFinance
EXPORT FINANCIAL DATA ONLINE - ONLY AT VIETSTOCKFINANCE
VietstockFinance – Corporate financial data
Data Retrieval feature - comprehensive web-based enterprise data retrieval with Excel output file is easy to handle with outstanding features:
1. Accurate, up-to-date and complete data: VietstockFinance supports investors to discover and access databases of more than 3,000 businesses on HOSE, HNX, UPCoM and OTC exchanges. Rich retrieval data types include:
Financial statements: The standard financial statement form of the Ministry of Finance is classified by type of enterprise as well as general, financial statements by industry.

Financial index: Financial index is calculated according to international practices, complete from valuation, profitability, growth, liquidity, operating efficiency, financial leverage, cash flow...

Stock trading: Data at the end of the period, the average of the period, the highest, the lowest, the flexibility to choose 1 period or many data export periods.

Business Profile: Easily retrieve business name, tax identification number, date of establishment, date of first transaction, margin trading status and contact information.

Macro: GDP, CPI, industrial production, retail, import and export, FDI, credit, exchange rate, interest rate, population.

2. Comprehensive design "all in one": All financial data is integrated in a single export page, creating maximum convenience for users in exploiting and linking data tables, saving money. save processing time.
3. Flexibly choose many types of data, different time frames, intelligently linked data between types of common stock companies, insurance, securities, and banks.
4. Save the retrieved data samples according to individual needs and can freely edit and name the saved templates for convenient retrieval many times on a saved template. In addition, users can refer to the available templates of VietstockFinance.
FIND STRONG STOCKS – PRICE STRENGTH RRG
Price Strength – Find dominant stocks and sectors | VietstockFinance RRG
Price strength is a chart that helps investors recognize the movement of money in the market.
The chart is formed by two axes, Price Strength (VS-RS) and Growth Momentum (VS-Mom). These indexes are calculated by Vietstock based on trading data of stocks, industry indexes and market indexes.
RRG price strength will help investors find stocks that are stronger than the general market (outperform). They rise more when the market is up (bull market) and fall less when the market is down (bear market).
In addition, RRG Price Strength also helps avoid underperform stocks, which are characterized by rising less when the market is up and falling more when the market is falling.
PREMIUM STOCK FILTERS
Stock Filter, Criteria Stock Finder | VietstockFinance
Optimal interface, convenient features, variety of hundreds of filter criteria, availability of popular filter templates, export of filter results in excel are the outstanding features of "Stock Filter" on VietstockFinance, helping to support Help find effective investment stocks.
In particular, VietstockFinance allows saving filter templates, personal display templates to help investors easily personalize and store for the next use.
CORPORATE FINANCIAL ANALYSIS
Financial Analysis Visual Chart | VietstockFinance
The list of ready-made charts helps investors easily identify trends and fluctuations in corporate financial situation through visual charts.
Especially fundamentalist investors can easily customize their own chart design; Personalized save templates help users to store analysis patterns for later use.
UNLIMITED QUANTITY OF TECHNICAL ANALYSIS STORED SAMPLES
Vietnam's Leading Technical Analysis Data and Tools | VietstockFinance
Technical analysis tool on VietstockFinance will bring users interesting and valuable experiences with advanced features such as synchronizing analytical chart patterns with cloud computing technology. Allows to save graphs, analysis samples with unlimited quantity.
An individual stock can still be saved as many different patterns instead of being limited to a single pattern like other applications.

CONTACT INFORMATION
FINANCIAL

DATA

Vietstock.vn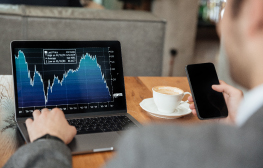 Integrate the data you need with your applications, web portals, and statistical packages (through APIs, Sync data)